SIMATIC MP 277  6AV6643-0CD01-1AX1
Siemens Human Machine Interface 10″ TFT DISPLAY
TOUCH MULTI PANEL W. RETENTIVE
MEMORY  6 MB USER MEMORY
CONFIG: WINCC FLEXIBLE 2005 STANDARD SP1
DIMENSION:34.00X47.00X15.00 CM
Net weight:3.3kg
Price:USD 2500.00 
6AV6643-0CD01-1AX1 datasheet
Horizontal image resolution
640 Pixel
Vertical image resolution
480 Pixel
Design of display
TFT
Screen diagonal
10.4 in
Color display
Yes
Number of colors
65 536
Backlighting
50 000 h
Control elements
 Touch screen
Control elements
Touch screen
Design as touch screen
Yes; analog, resistive
Connection type
USB / USB / USB
Mounting position
vertical

6av6643-0cd01-1ax1 Memory

Memory available for user data
6 Mbyte
128 Mbyte
Type of memory
Flash / RAM
Interfaces
 

0ax0

0ax1

2ax0

0ba0

mp277

6av6642

6av6644

Number of RS 485 interfaces
1
Number of USB interfaces
2; Up to 1 GB
Multimedia card/SD card slot
1x Multimedia Card slot, up to 128 MB
Interfaces/bus type
1 x RS422, 1 x RS485, 1 x Ethernet (RJ45)
Industrial Ethernet
1 x Ethernet (RJ45)
Configuration software
WinCC flexible Standard Version 2005 SP1 or higher
Message indicator
Yes
Process value default (input) possible
Yes
Recipe management
Yes
Alarm system (incl. buffer and acknowledgment)
Yes
Process value display (output)
Yes

Functionality under WinCC (TIA Portal)

Help system
Yes
Task planner
Yes
Libraries
Yes
Number of characters per info text
80
Number of process values per message
8
Acknowledgment groups
Yes
Message indicator
Yes
First/last value
Yes
Number of alarm classes
32
Number of messages
4 000
Bit messages
Yes
— Number of bit messages
4 000
Analog messages
Yes
— Number of analog messages
200
System messages HMI
Yes
System messages PLC
Yes
System messages, other (SIMATIC S7, Sinumerik, Simotion, etc.)
Yes
Lines
1
Entries per data record
1 000
Recipe memory
64 KB integrated Flash, expandable
Number of recipes
300
Data records per recipe
500
Limit values
Yes
● Multiplexing
Yes
Structures
Yes
Number of variables per device
2 048
Number of variables per screen
200
Number of variables
1 000
Type Date & Time
2 048
Images
500
About details 6AV6643-0CD01-1AX1 datasheet,you can ask for us, we will send you immediately.
Also we supply New and Origin Siemens MP277
–
1
0
6AV
6643
–
0
CD
01
–
1
AX1 Touch pad, the price is USD 50.00
If you want to buy  6AV6643-0CD01-1AX1 Touch pad, welcome to contact us!
the model 6AV6643-0CD01-1AX1 is blocked for delivery and no longer available as a new parts from Siemens manufacturer.
we still some in stock, and can supply you new parts with fast delivery time and best price.
6AV66430CD011AX1
6AV6643-0CD01-1AX1 replacement model,its successor, please contact Siemens Local branch.
if you need manual of 6AV6643-0CD01-1AX1, kindly click here.
Note that the model 6AV6643-0CD01-1AX1 already discontinued by Siemens since 2015, It was replaced by a MP 277/MP 377 panel family, but they have been discontinued themselves since 2015.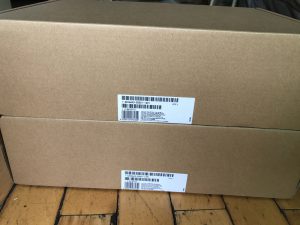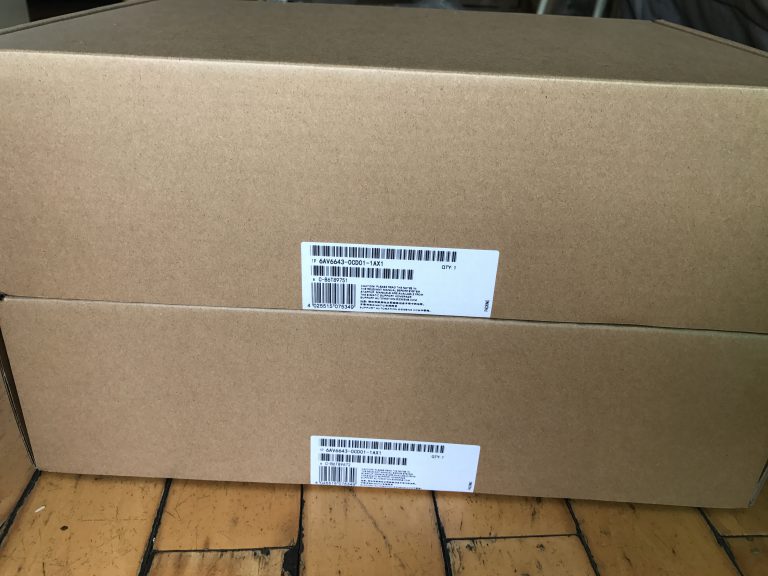 More information about Siemens HMI:
 basic
comfort
advance
professional   the size is from 4 inch to 12 inch mainly.
RELATED PRODUCTS
| | |
| --- | --- |
| 6AV6643-0CD01-1AX1 | $2500 |
| 6AV6643-0CB01-1AX1 | $2,500 |
| 6AV6643-0DD01-1AX1 | $3,500 |
| 6AV6643-0BA01-1AX0 | $2,500 |
| 6AV6643-0AA01-1AX0 | $2,200 |
| 6AV6642-0BC01-1AX1 | $1,200 |
| 6AV6642-0AA11-0AX1 | $640 |
| 6AV6642-0BA01-1AX1 | $1,560 |
| 6AV6640-0CA11-0AX1 | $600 |
| 6AV6642-0DC01-1AX1 | $1,890 |
| 6AV6644-0AA01-2AX0 | $5,100 |
Relative Model