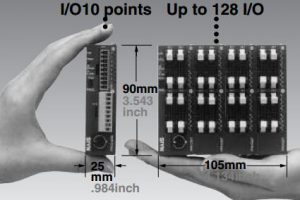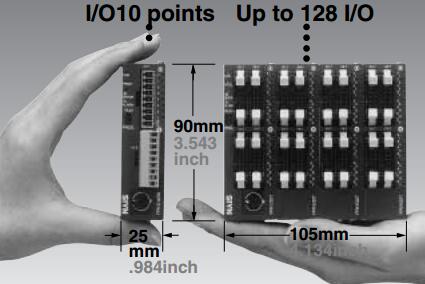 FP0R-C14RS Belongs to FP0R series.the succeed model series of FP0,
it has been discontinued production.you can buy one succeed models or still source in the market.
This is the substitution model of Panasonic's well known FP0 arrangement smaller PLC. The new model FP0R brings some new elements, for example, USB programming port, increment of program limit, upgrade of handling rate and so on to boost client benefits.
 Expandable 128 points by adding three units.
High-speed operation: Scanning speed is approx. 1 ms.
Terminals are designed for tidy styling.
Allows the use of the programming capacity "10k steps" type
1
Name:
FP0R-C14RS panasonic plc
2
Model No:
FPOR-C14RS
3
Specification:
1.selling hot
2.new and original made
3.Competitive price
4.in stock
4
Packing Details:
Standard
5
Brand:
PANASONIC
6
Usage:
electricity,electronic power,textile ,

printing and dyeing, medical,food,package,plastic,

wires and cable,concrete and car industries.

7
Place of Origin:
JAPAN
8
Minimum Order Quantity
1pcs
9
Delivery Time: 
Large In Stock
10
Payment Terms: 
TT or Western Union
11
Supply Ability: 
10000pcs/day
12
Detailed Product Description:
1) High quality and competitive price
2) Standard packing and timely delivery
3) Small order are acceptable
4) The methods of delivery: DHL, UPS, EMS or FEDEX (faster and safer)
6) We are distributor of Panasonic  plc,inverter,servo,hmi
PF0 Series Model List
| | |
| --- | --- |
| AFP0RC10RS | FP0R-C10RS |
| AFP0RC10CRS | FP0R-C10CRS |
| AFP0RC14RS | FP0R-C14RS |
| AFP0RC14CRS | FP0R-C14CRS |
| AFP0RC16T | FP0R-C16T |
| AFP0RC16CT | FP0R-C16CT |
| AFP0RC32T | FP0R-C32T |
| AFP0RC32CT | FP0R-C32CT |
| AFP0RT32CT | FP0R-T32CT |
| AFP0RE8X | FP0R-E8X |
| AFP0RE8RS | FP0R-E8RS |
| AFP0RE8YRS | FP0R-E8YRS |
| AFP0RE8YT | FP0R-E8YT |
| AFP0RE16X | FP0R-E16X |
| AFP0RE16RS | FP0R-E16RS |
| AFP0RE16T | FP0R-E16T |
| AFP0RE16YT | FP0R-E16YT |
| AFP0RE32T | FP0R-E32T |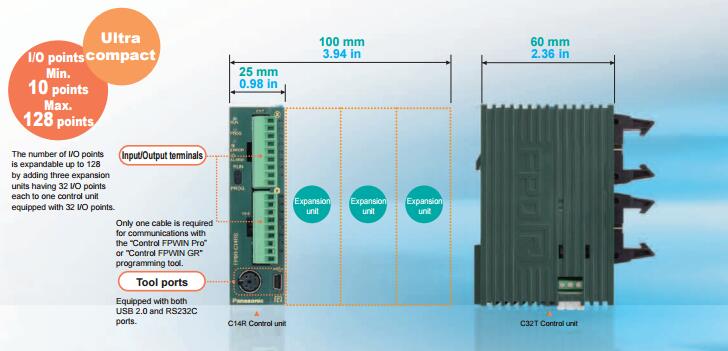 AFP0R-C14RS FEATURES
| | |
| --- | --- |
| Part No. | FPOR-C14RS |
| Power Supply | 24 Vdc |
| I/O | 16 points |
| Input | 8 inout |
| Output | 8 output |
| Program capacity | FPOR-C14RS |
| High-speed counter (Note 1) | 16 k Steps |
| Pulse output (Note 2) / PWM output | 0 |
| Data register (DT) | 12315 words |
PF0 Series Main Model Price List
| | |
| --- | --- |
| Model | Price |
| FP0-C10RS | US$160.75 |
| FP0-C10CRS | US$187.66 |
| FP0-C14RS | US$168.89 |
| FP0-C14CRS | US$209.48 |
| FP0-C16T | US$186.20 |
| FP0-C16CT | US$218.93 |
| FP0-C32T | US$324.98 |
| FP0-C32CT | US$361.06 |
| FP0-E8RS | US$119.29 |
| FP0-E8X | US$111.29 |
| FP0-E8YT | US$111.29 |
| FP0-E8YRS | US$129.47 |
| FP0-E16RS | US$160.16 |
| FP0-E16T | US$149.40 |
| FP0-E16X | US$137.47 |
| FP0-E16YT | US$137.47 |
| FP0-E32T | US$253.85 |
| FP0-A21 | US$320.04 |
| FP0-A80 | US$363.68 |
| FP0-DA4 | US$305.49 |
| FP0-TC4 | US$352.04 |
| FP0-TC8 | US$401.50 |
| FP0-PS1A | US$74.19 |
| AFP-8536 | US$392.77 |
| AFP-15402 | US$152.75 |
| AFP1114V2 | US$282.21 |
| SH8513 | US$21.82 |
| SH8523 | US$21.82 |
| AFP-0610 | US$924.76 |
| AIGT8142 | US$26.18 |
| GT01 | US$290.36 |
| GT10 | US$523.70 |
| GT30M | US$669.17 |
| GT30C | US$960.11 |