we have large quantity of Omron PLC OMRON PLC CP1L CPU Units And Expansion Units.
the series we supply is Origin, Genuine, New and in Stock.
Condition: 100% new & original
Warranty: 1 year
Delivery time: 2-3 days after the payment
Payment terms: TT/Western Union/RMB
The Products Features: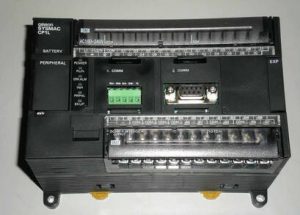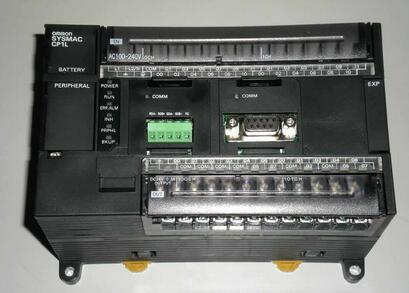 "CP1L-EM" and "CP1L-EL" have complete with a Ethernet port.

Pulse output for two axes. Advanced power for high-precision positioning control.

High-speed Counters. Single-phase for four axes.

Six interrupt inputs are built in. Faster processing of instructions speeds up the entire system.

Serial Communications. Two ports. Select Option Boards for either RS-232C or RS-485 communications.

"CP1L-M" and "CP1L-L" have a peripheral USB port.

The Structured Text (ST) Language. Makes math operations even easier.

Can be used for the CP1W series Unit. The extendibility of it is preeminently good.

LCD displays and settings. Enabled using Option Board.
The Products Model List and Price
DC Power Supply
CPU Unit
Specifications
Model
CPU type
Power
Output method
Inputs
Out-
supply
puts
CP1L-EM
Memory capacity:
DC
Relay output
24
16
CP1L-EM40DR-D
CPU Units
10K steps
power
with
High-speed counters:
supply
40 Points
100 kHz, 4 axes
Pulse outputs:
100 kHz, 2 axes
(Models with transistor
Transistor output
CP1L-EM40DT-D
outputs only)
(sinking)
Transistor output
CP1L-EM40DT1-D
(sourcing)
CP1L-EM
Memory capacity:
DC
Relay output
18
12
CP1L-EM30DR-D
CPU Units
10K steps
power
with
High-speed counters:
supply
30 Points
100 kHz, 4 axes
Pulse outputs:
100 kHz, 2 axes
(Models with transistor
Transistor output
CP1L-EM30DT-D
outputs only)
(sinking)
Transistor output
CP1L-EM30DT1-D
(sourcing)
CP1L-EL
Memory capacity:
DC
Relay output
12
8
CP1L-EL20DR-D
CPU Units
5K steps
power
with
High-speed counters:
supply
20 Points
100 kHz, 4 axes
Pulse outputs:
100 kHz, 2 axes
(Models with transistor
Transistor output
CP1L-EL20DT-D
outputs only)
(sinking)
Transistor output
CP1L-EL20DT1-D
(sourcing)
AC POWER SUPPLY
CPU Unit
Specifications
Model
CPU type
Power
Output method
Inputs
Outputs
supply
CP1L-M CPU
Memory capacity:
AC
Relay output
36
24
CP1L-M60DR-A
Units with
10K steps
power
60 Points
High-speed counters:
supply
100 kHz, 4 axes
Pulse outputs:
Transistor output
CP1L-M60DT-A
100 kHz, 2 axes
(sinking)
(Models with transistor
DC
Relay output
CP1L-M60DR-D
outputs only)
power
Transistor output
CP1L-M60DT-D
supply
(sinking)
Transistor output
CP1L-M60DT1-D
(sourcing)
CP1L-M CPU
Memory capacity:
AC
Relay output
24
16
CP1L-M40DR-A
Units with
10K steps
power
40 Points
High-speed counters:
supply
100 kHz, 4 axes
Pulse outputs:
Transistor output
CP1L-M40DT-A
100 kHz, 2 axes
(sinking)
(Models with transistor
DC
Relay output
CP1L-M40DR-D
outputs only)
power
Transistor output
CP1L-M40DT-D
supply
(sinking)
Transistor output
CP1L-M40DT1-D
(sourcing)
CP1L-M CPU
Memory capacity:
AC
Relay output
18
12
CP1L-M30DR-A
Units with
10K steps
power
30 Points
High-speed counters:
supply
100 kHz, 4 axes
Pulse outputs:
Transistor output
CP1L-M30DT-A
100 kHz, 2 axes
(sinking)
(Models with transistor
DC
Relay output
CP1L-M30DR-D
outputs only)
power
Transistor output
CP1L-M30DT-D
supply
(sinking)
Transistor output
CP1L-M30DT1-D
(sourcing)
CP1L-L CPU
Memory capacity:
AC
Relay output
12
8
CP1L-L20DR-A
Units with
5K steps
power
20 Points
High-speed counters:
supply
100 kHz, 4 axes
Pulse outputs:
Transistor output
CP1L-L20DT-A
100 kHz, 2 axes
(sinking)
(Models with transistor
DC
Relay output
CP1L-L20DR-D
outputs only)
power
Transistor output
CP1L-L20DT-D
supply
(sinking)
Transistor output
CP1L-L20DT1-D
(sourcing)
CP1L-L CPU
Memory capacity:
AC
Relay output
8
6
CP1L-L14DR-A
Units with
5K steps
power
14 Points
High-speed counters:
supply
100 kHz, 4 axes
Pulse outputs:
Transistor output
CP1L-L14DT-A
100 kHz, 2 axes
(sinking)
(Models with transistor
DC
Relay output
CP1L-L14DR-D
outputs only)
power
Transistor output
CP1L-L14DT-D
supply
(sinking)
Transistor output
CP1L-L14DT1-D
(sourcing)
CP1L-L CPU
Memory capacity:
AC
Relay output
6
4
CP1L-L10DR-A
Units with
5K steps
power
10 Point
High-speed counters:
supply
100 kHz, 4 axes
Pulse outputs:
Transistor output
CP1L-L10DT-A
100 kHz, 2 axes
(sinking)
(Models with transistor
DC
Relay output
CP1L-L10DR-D
outputs only)
power
Transistor output
CP1L-L10DT-D
supply
(sinking)
Transistor output
CP1L-L10DT1-D
(sourcing)